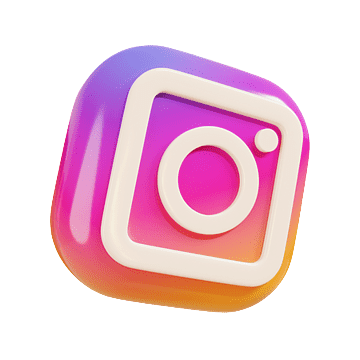 5 Ways To Get More Instagram Likes
Increasing likes on instagram is an efficient way to promote your brand and business. These 5 tips are going to let you explore these ways, and achieve your goal. Instagram is a famous and commonly used social media platform used as a marketing tool for people nowadays. Creating an account and posting photos, videos, and reels is common. It is one of the best social media platforms that indicates post-performance and gives you an analysis. Marketers and influencers on Instagram have made a lot of money. It is essential that if you have not planned a strategy and posted your content, you will not be able to generate any revenue. Are you in search of some strategies that would help you to drive traffic to your Instagram account? If yes, then you have landed at the right place.
Do you want to increase your likes in a second after you post? Click Here to discover more
We are here to guide you with the perfect strategies and let you gain more likes.
1. Post-Like-based Content Instagram users frequently engage with content that is focused on deals and giveaways. Contests are popular among people; the simpler they are to enter, the more participation you'll get. You must make an interesting and engaging post to host a like-based photo contest. Usually, tagging one or more friends and following the account are the other two basic requirements. Because liking a post is a low barrier to entry, you should expect a lot of engagement.
2. Use Relevant Hashtags Hashtags are a big key to getting more likes on instagram. Use a relevant hashtag on a post or a reel, and that post will end up on a hashtags page. Users can also choose to follow hashtags, so your content may end on a stranger's feed. Having a better audience means more opportunities to get more likes on your posts. Here's a bonus tip for you. Whether you are using #product hashtags, #seasonal hashtags, or #location hashtags, a general best practice is to keep it under 11 hashtags per post.
3. Tag Relevant Users Whether you are tagging a collaborator, a friend, or a childhood hero, patting someone shows that you value them; you also share that value with your audience, and it just so happens that that person's audience sees your post in the process well. More eyeballs on your post mean more opportunities to get these lights.
4. Write Compelling Captions A great caption will add context, personality, and emotion to your post. It will compel the users to take action. So, don't rush this part. We tested whether long or short captions performed better, and the results were noticeable. Extended captions generate much more engagement. It is important to note that more than lovely photos and videos are needed to generate likes. Users want to know the story behind your posts.
5. Run a Like-to-win Contest Contests on social media take planning and effort. A like-to-win contest is one of the easiest ways to boost engagement over a brief period. The key is ensuring that your prize is desirable but specific enough to your brand that you attract actual fans, not opportunists. For example, don't give away cash, iPhones, or trips to Ibiza. Just run a contest and give away ten thousand dollars worth of prizes for small businesses to get a social media makeover. This contest works wonders, and drives growth, reach, and engagement on your account.
Final Thoughts
There you have it! These 5 tips will help you achieve more likes and comments and ultimately increase your followers. Getting more likes and followers will help you to promote your business and brand. Apart from these tips, there is one more fantastic suggestion for you. Crescitaly.com is an excellent option to increase the likes on your instagram posts. It offers you affordable packages, choose anyone and make your way simple.
Frequently Asked Questions
Do hashtags increase the likes ? It is not necessary that using hashtags will always increase the likes. You have to think a bit more creatively. Simple hashtags will not work, use creative hashtags that are trending. They would definitely make your post trending. Can I like my own post on Instagram ? It's impossible to like your own post specifically on Instagram. Liking your own post doesn't give a green signal.