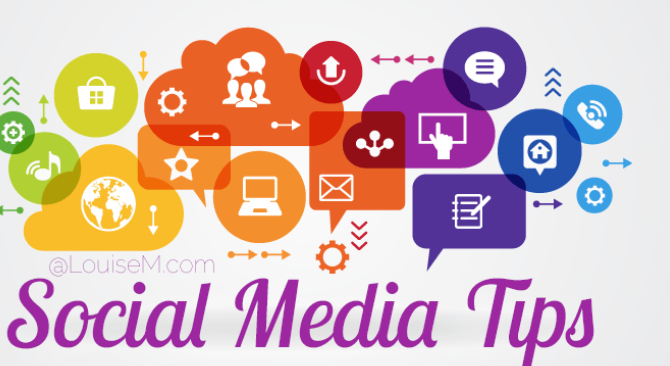 Tips And Tricks To Get Popular On Social Media
In this digitalized era, everyone is fond of using Social Media channels in their daily routine. It becomes difficult for you to make your place on every platform. You would be guessing about its solution, and we have a perfect strategy for you.
More than half of the world's population using social media, having an online presence for businesses is now essential. Companies of all sizes use social media to expand their online presence, and engage with more followers.
Take a long breath, and focus on what we are going to teach you. Just browse all the social media platforms, and notice your interest and interest in your audience. It will give you a perfect idea of where to excel and make your place in the market.
Follow all these strategies to decide which social media platform is perfect for you.
Devise A Strategy

Every platform requires a strategy. Every platform is unique in some manner. Therefore it's critical to know what approaches provide the most engaging content for a specific audience.
Some important points to consider are as follows:
Your target audience
Your goal / Message that you want to deliver
Type of content
Strategies for content
Develop an understanding of your competitors

Your competitors have already given their social media presence on multiple platforms. You can learn what is and isn't working for them and some suggestions for your strategy by observing what they are doing. A great social media marketing strategy must incorporate this step.
By performing a competitive analysis, you may find out what's effective and ineffective for companies that are similar to yours. Be bold and look beyond your primary competitors and find motivation from the achievements of companies across all sectors of the economy.
Humanise Your Brand
Even if all the technological advancements have made communication simpler, we are still missing out on feelings.
We mean to go beyond the glass tops of these digital panels when we say, "humanise your brand." Introduce your audience to your staff, show them what happens in your workplace, and let them get to know the people who are struggling for you?
Keep in mind that brand tales aren't advertisements. They facilitate the audience to engage with your brand. Your stories explain to them what you believe in and show them both your culture and your morals.
For instance, discuss your Friday plans and the enjoyable team-building exercises. Allow your staff to manage your social media accounts once and engage the audience.
Create Engaging Content
It is of utmost necessity to create good content because social media platforms are overcrowded with people who try their best to engage the people with their content. What matters is your content on different platforms like Instagram, Tik Tok, and Facebook.
Creating content around anything deemed newsworthy is a wonderful idea. The components of newsworthiness are closeness, conflict and controversy, human interest, and relevance.
Use The Social Media Tools
Your saviour will be social media technologies. These tools will enable you to post three videos on eight different platforms daily. Interestingly, social media tools will help to grow your presence on distinct platforms quickly.
Crescitaly.com is one of the best platforms that offer multiple SMM panel services at cheaper rates. It is one of the cheapest SMM panels that offers its customers high-quality services.
Automate your process, and plan your social media strategy earlier. It would be perfect for you in the upcoming days. This would help you to avoid your worries.
Social media tools will help you to make your daily tasks more accessible and devise perfect strategies for you in less time.
End Note
You should include a strong marketing strategy in your marketing plan. Identify the interest of your audience and how they connect with your account by using social media analytics tools to gauge the success of your social media marketing plan.
Apart from these strategies discussed above, we have one of the cheapest SMM panels for you. Crescitaly.com offers you high-quality services, and perfect ideas for your social media marketing.
Let us know in the comment section, which social media tricks you employ most frequently. Talk about the ones you are most eager to utilise. Keep reading to discover more social media marketing advice to get the wheels turning for your business.
Frequently Asked Questions


Which social media platform is easy growing ?
On this list of the fastest growing social media platforms with the quickest growth, only Reddit and Tik Tok experienced growth increases of over 10% in 2021. LinkedIn is the third-fastest-growing social media network. The platform for business networking showed a 4.2% rise in users in 2021.
Which is the No. 1 platform on Social Media ?
According to the latest social media statistics, Facebook is the fastest growing social media platform. It is also considered as King Of The Social Media. 4.59 billion users in the world are active Facebook users.