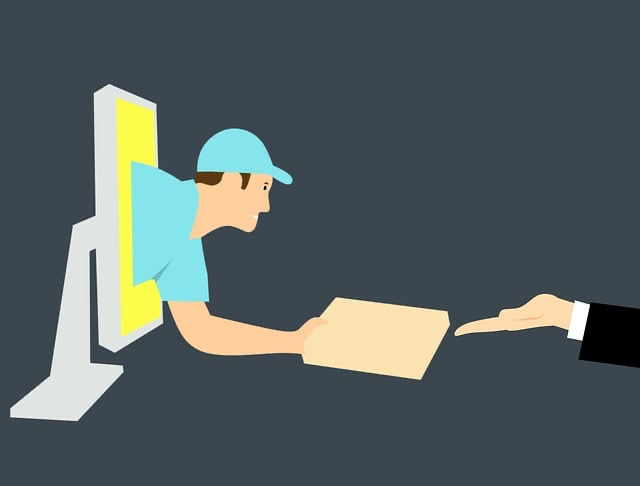 What Is Shopify and How Does It Work? A Comprehensive Guide (2023)
Are you considering starting your own online business? Look no further than Shopify, the leading commerce platform designed to help entrepreneurs like you start, grow, and manage successful businesses. In this article, we'll delve into what Shopify is and how it works, exploring its powerful features, extensive product offerings, and the benefits it brings to businesses of all sizes. Whether you're a beginner or an experienced entrepreneur, Shopify has the tools and resources to empower your journey to success.
Are you finding a way to sky rocket your social media accounts? Click Here to start now! 1000 Followers for free
What is Shopify?
Shopify is a robust commerce platform that provides entrepreneurs with a comprehensive set of tools and functionalities to establish and run their online businesses. With a focus on simplicity, flexibility, and scalability, Shopify enables you to create and customize your online store, manage inventory, process payments, and connect with customers seamlessly. From small startups to large enterprises, Shopify caters to businesses across various industries and empowers them to thrive in the competitive ecommerce landscape.
Unified Commerce Platform:
One of the key advantages of Shopify is its ability to unify all aspects of commerce onto a single platform. With Shopify, merchants can build and customize their online stores, reaching customers through various channels such as web, mobile, in-person retail, social media platforms, and online marketplaces. This multi-channel approach allows businesses to maximize their reach and engage with customers wherever they are, driving sales and fostering growth.
Cloud-Based and Hassle-Free: Shopify operates on a cloud-based infrastructure, meaning you can access and manage your business from anywhere with an internet connection. Shopify takes care of software updates, server maintenance, and security, relieving you of the technical complexities and allowing you to focus on what matters most – growing your business. Whether you're at your office, on the go, or working remotely, Shopify provides the flexibility and accessibility you need to stay connected and in control.
Layered Product Structure:
To cater to the diverse needs of businesses, Shopify offers a layered product structure that allows merchants to customize their commerce stack according to their specific requirements. At the core, every Shopify plan includes essential features such as professionally designed store templates, multi-channel selling capabilities, integrated payment processing, robust SEO and marketing tools, and a user-friendly checkout experience. As businesses grow and evolve, they can access additional products and services tailored to their unique needs, such as enhanced capital access, accelerated payments, and more.
Extensive App Ecosystem:
Shopify's App Store boasts a vast collection of third-party apps and integrations built by trusted partners. These apps allow merchants to extend the functionality of their stores without requiring coding skills. From marketing and analytics tools to inventory management and customer support solutions, the App Store offers a diverse range of applications to enhance your business operations. Additionally, Shopify Experts are available to provide custom development services, ensuring your store meets your specific requirements.
Why Choose Shopify?
There are several compelling reasons to choose Shopify as your ecommerce platform:
Global Reach: Shopify empowers entrepreneurs worldwide, enabling them to create, connect, and innovate their businesses. With a presence in over 175 countries, Shopify provides a global platform and the necessary tools to succeed in today's interconnected world.

Flexibility and Extensibility: Shopify is designed to support creative expression and cater to businesses of all sizes and complexities. Its highly customizable nature allows you to create a unique brand experience, while its extensive integrations and APIs ensure seamless compatibility with various business tools.

Integrated Commerce Ecosystem: Shopify offers the most integrated commerce platform out of the box. By consolidating all commerce-related operations into one unified system, Shopify eliminates the need for businesses to rely on disparate tools and systems, streamlining their operations and enhancing efficiency.

Accessibility and Scalability: Shopify is built to accommodate businesses at any stage of their journey. Whether you're just starting or experiencing rapid growth, Shopify provides the technology and features necessary to scale and adapt to your changing needs. You can rely on Shopify to support your business, no matter its size, complexity, or location.
Conclusion:
Shopify is much more than a software solution; it is a comprehensive commerce platform that empowers entrepreneurs to succeed in the ever-evolving world of ecommerce. From its user-friendly interface to its extensive app ecosystem and global reach, Shopify offers everything you need to launch, grow, and scale your online business. Take advantage of Shopify's free trial, follow our ecommerce website launch checklist, and embark on your entrepreneurial journey with confidence. Start selling online today with Shopify and unlock the potential for limitless growth and success.