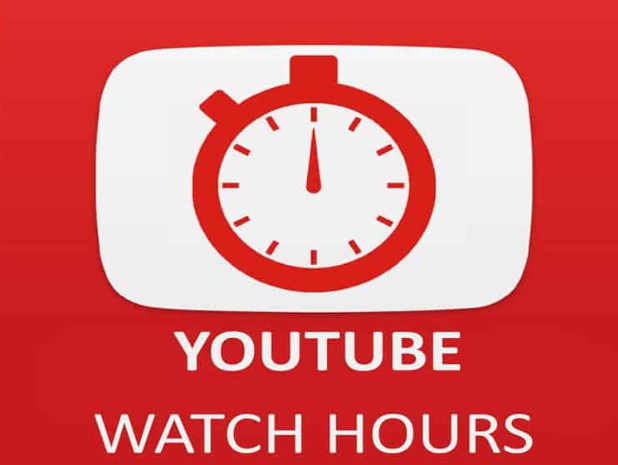 5 Strategies To Gain 4000 Hours Watch Time on YouTube
Did you realise that 4,000 hours of watch time are necessary for YouTube to start making money?
The effort to accomplish this goal, which takes many creators a year or longer, is entirely worthwhile in the end.
By achieving this objective, you can sign up for the YouTube Partner Program and start making money from commercials. And what video artist wouldn't want to profit from their work?
Today, we want to get you to 4000 hours of watch time as soon as possible.
240,000 minutes are equal to 4,000 watch hours.
That's a lot of time, but we're going to give you some sound advice on how to increase the number of people who view your videos and reach your goal more quickly. Additionally, we'll let you know which Crescitaly tools will be beneficial.
It would help if you surely need a detailed guide. Read this guide, and find answers to your questions in this article.
Optimise Your Youtube Videos
Because YouTube needs to learn more about you, your channel, your videos, and who would be interested in watching them, it won't initially recommend your videos to new users, and your channel won't naturally expand.
The good news is that you can avoid this by making optimised videos on Youtube. You need to search the video topics with a lot of YouTube search activity and a few videos that directly compete with yours. Use Crescitaly.com; it will surely help you to optimise your videos.
Make a focused video for this subject once you've identified a keyword with a high search volume and little competition. Then, improve YouTube SEO for your video's title, description, and keywords.
Create Custom Thumbnails
Are you interested in learning a brilliant trick to lengthen your YouTube watch time?
Make sure your video thumbnails are clickable!
Even if you have the best video in the world, no one will watch it, hence your watch time will be 0. YouTube thumbnails, together with your video's title, are the key to achieving high video click-through rates.
When users peruse their YouTube newsfeed, a strong thumbnail conveys the importance of watching your video. When you post a video to YouTube, the site will automatically choose three freeze-frames from the movie to use as thumbnail choices.
To differentiate your video from others, you should always create and upload a custom thumbnail.
Planning ahead for the thumbnail will help you achieve the greatest outcomes.
Prioritise Quantity Over Quality
It's a numbers game to extend your YouTube watch time. If your videos earn an hour on average and you need 4,000 hours to get monetized, you would require a total of 4,000 videos.
But that's only an illustration. Your channel can perform better than that, and it most likely will. But I'm pointing out that you need a video collection to accomplish your Watch Time targets.
Therefore, you shouldn't worry too much about:
Make an ideal video
Spend an excessive amount of time editing your videos
Invest too much in making videos
To compete on YouTube, you must find a means to produce video quickly without compromising quality. After that, publish your material and get to work on the subsequent video.
Post Videos On Right Time
Make sure your video gets seen by as many people as possible when you post it. Knowing when and where most of your viewers are watching will be a crucial measurement for you.
To take advantage of those potential viewers and subscribers, for example, if you are based in the United States but most of your followers are in Japan, you should post according to the Japan Standard Time.
Anyone with a licence can use TubeBuddy's tool to determine the ideal time to publish, providing you with this precise metric.
Crescitaly.com is a cheap reseller SMM panel; it will give you perfect strategies for posting videos at the right time. SMM panels are excellent options for growing your Youtube channel.
Why is the timing of publication so crucial?
For a creator, the most important period is the first 24 hours following publishing a video. It gives a clear message to YouTube that your video is performing well if a new video gains some excellent traction with initial views, engagements, and watch time. This can result in it being advertised to new viewers.
Add Teasers In Your Videos
You can start your YouTube video with a brief teaser for the main content to keep viewers interested.
Simply use intriguing video excerpts from later in the piece as a teaser. Try your best to add interesting teasers in your videos. This will keep your audience engaged. In this manner, you may increase your viewers as soon as they start viewing your movie and keep them interested.
People will know what your video is about as soon as you add a teaser. Additionally, you're giving viewers of your video material a positive first impression.
End Note
For becoming a successful blogger, it is necessary for you to increase your watch time. All these steps discussed in this article will help you to increase your video watch time. Follow these steps, and let us know in the comment section which strategy remained best for you.