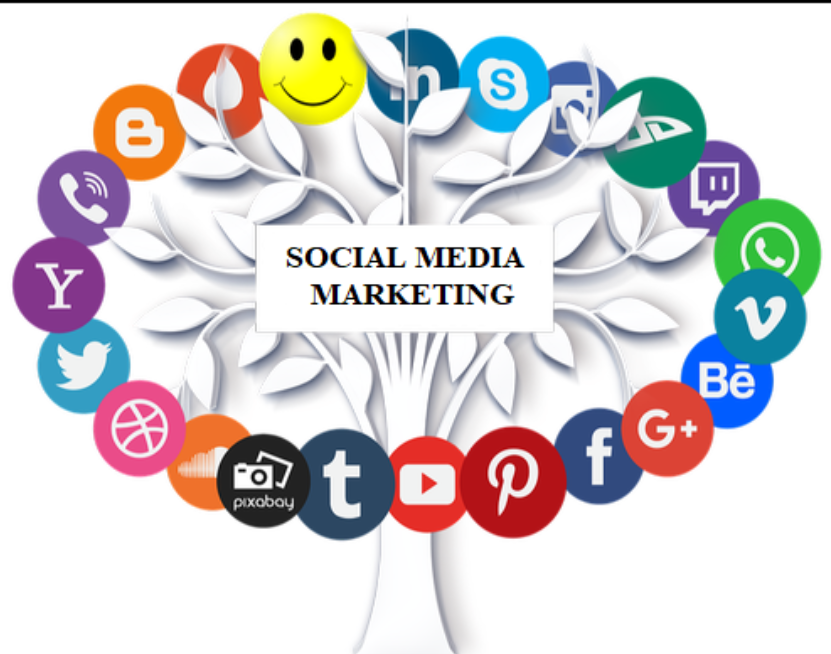 In this digitalized era, the benefits of social media can not be denied at any cost. Social media allows people to develop strong interaction with others and offer multiple ways for marketers to engage with their customers.
It's hard to think of a life without social media. Social media has a significant impact on our lives. Social media is not just about brands making connections with customers. It's about developing strong connections with people worldwide.
Current Status Of Social Media Marketing
In order to communicate widely, humans invented the typewriter, the telephone, the web, and social media. Changes to platforms in social trends can't change the fact that we are social beings. People will log on to the internet for connectivity as long as it exists.
So, keep in mind that uncertainty can also present a business opportunity when the direction of social media marketing seems uncertain. You are competent in your field. Take charge of the situation right away and show assured leadership.
Social media marketing is changing as these platforms do as well. We'll examine some of the most recent developments in social media marketing in this blog post and offer predictions about what the future may bring. Let's look at social media marketing and how it will develop over the coming years.
What The Future Holds For Social Media Marketing
It takes work to stay ahead and become a top-rated strategist in this ever-changing social media landscape. But what does the future hold for social media marketing production? Let's have a closer look.
Personalization
Personalization is key to the success of social media marketing in the future. Social media platforms were primarily used to spread messages to a broader audience. Future social media networks, however, will put more of an emphasis on giving each user a tailored experience. One-size-fits-all messaging is no longer effective.
For instance, Facebook has long employed AI to examine each user's newsfeed individually. Users will therefore see more of the stuff in which they are interested and less of the content in which they have no interest. Social media marketing will consequently become more focused and, ideally, more efficient.
You'll Need More Resources
Short-form, pictures, and live videos dominated the list of the most captivating platforms of in-feed social content in 2022, taking the top three slots. Now more than ever, managing a brand account is not easy and requires creative resources. It should be no surprise that social media marketers' top challenges today are bandwidth and time.
The collection of abilities needed to succeed on social media is evolving. In the opinion of Prime Therapeutics' head of social media, Gabby Grahek, these modifications will alter hiring procedures. "I predict that businesses will place a greater emphasis on hiring "makers." By that, I mean people skilled at developing and executing content.
Let's be clear: These people, who are frequently employed as social media content producers, are not replacements; instead, they are much-needed upgrades.
Artificial Intelligence
Marketers use artificial intelligence (AI) to enable computers to make decisions akin to those made by humans without being explicitly instructed to do so. This technology allows for the creation of specialised, individualised content that is not achievable with conventional marketing strategies.
With the use of chatbots, for instance, marketers may "speak" to customers about their goods or services without needing a sizable human salesforce. Personalised promotions, general brand questions, and even order acceptance and processing are all done by chatbots.
The experience of a traditional in-store sales professional is brought online using this strategy. When done effectively, customers have the impression that they are speaking with a firm employee and can do so whenever they want during the day.
Apart from AI technologies, there are multiple social media marketing panels like Crescitaly.com. It is an amazing reseller SMM panel, that gives you perfect ideas and strategies to flourish. It is the best SMM panel that offers SMM panel services at cheap rates.
End Note
The promotion of social media marketing is rapidly increasing. Brand marketers need to engage with their customers and increase their presence to ensure the smooth working of their brands. Apart from the marketers, it's becoming necessary for a layman to understand the tactics for increasing the audience to their account and connecting with people worldwide.