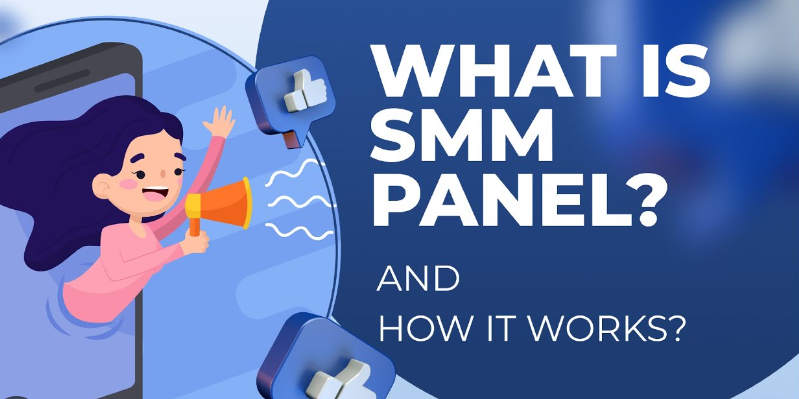 SMM (Social Media Marketing) is a form of digital marketing used for promoting and marketing business activities. Due to its popularity, businesses have focused on using SMM panels to reach more customers and boost their brand image. This article will consider what SMM panels are and how they work.
What Is An SMM Panel?
An SMM Panel is a social media platform that enables users to purchase followers and likes and increase their audience. These panels are considered perfect for boosting the online presence and growing the business. Using an SMM panel will help you improve your audience and become an influencer quickly.
There are 2 types of parties involved in this business. One is an SMM Panel provider, and the other is an SMM Panel reseller. SMM panel providers refer to the sources of SMM panels, and resellers provide these services. Resellers are abundant as compared with the providers. They can use API keys and resell the services offered by the providers.
Through SMM Panels, one can maximise the marketing potential of social media. An SMM Panel is a marketing panel that enables its clients to optimise their accounts. You can purchase essential social media marketing tools through an SMM Panel, such as likes, followers, comments, views, etc.
Working Of The SMM Panels
SMM panels function as order management panels. They are intended to be user-friendly and simple to use for both administrators and users. You can customize the look of the SMM panel's user interface. To start using the SMM Panel, it is necessary first to register and fund it.
You can add funds using various payment methods, including credit cards, PayPal, etc. After completing this procedure, proceed to the new order page and browse the panel's different service categories. After you've chosen the service you want, please submit your order and wait for it to be completed.
The SMM panel subscript should be flexible, and you should be able to customize it. If you are thinking of owning the SMM panel, you can own it because of the features offered by the panel. SMM Panel offers some of the perfect features listed below:
Easy to use
Great Functions
A good script
Excellent editor on the homepage
Perfect Dashboard
Available in multiple languages
Currency converter
Detailed logs
SMM panels were brought to attention a few years ago, and businesses have used them to get views and like at a reasonable price. You may have wondered at some point how the people around you increase their followers, likes, and views so quickly. How do they get so many likes and followers? It's because of social media panels, as you might have guessed.
Crescitaly is one of the amazing SMM panels that helps its users to increase their followers, likes, and views. It allows you to build an active following and grow the audience. Use this panel to make your online presence perfect.
Some SMM panels employ bot accounts to boost the number of likes, views, and followers on your social pages. All of this is done to improve the user's social media engagement. These statistics instil trust and dependability in your page.
There are numerous advantages to using an SSM panel. If you are starting your business, there is much to gain from SSM panels.
To begin, you will receive professional assistance in launching your business. This will help you to increase the audience by gaining more likes, views, and followers. Building a brand requires a large following, and SMM panels provide just that. Building a brand and increasing followers is important to becoming an influencer.
SMM panels are also available in a variety of packages to accommodate different brands and are reasonably priced. You only need to spend a small amount of money to gain followers and likes. You can choose the best fit for your budget thanks to the availability of various packages and pricing.
Benefits offered by SMM panels are listed below:
24/7 Support
Affordable Services
Multiple payment options
Boost the marketing results
Automation
End Note
Social Media is one of the most effective platforms for promoting business activities and creating engaging content for the audience. As a result, the demand to increase followers and boost online presence is growing daily. Thus, SMM panels are becoming the most important tools for increasing the online presence.
There are multiple benefits that are offered by SMM panels. Use these panels and boost your online presence.