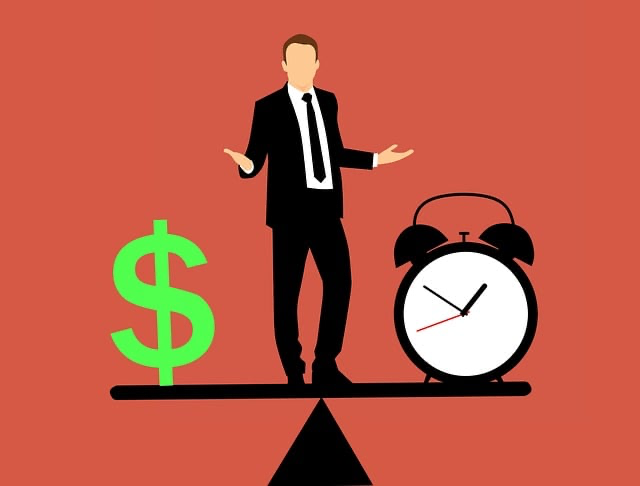 Unlock Your Business Potential with a Child Panel: Resell SMM Services and Make Money Online
In the fast-paced world of digital marketing, finding innovative ways to boost your income is crucial. If you're looking to maximize your earnings and explore new avenues, consider the power of a Child Panel. This unique offering allows you to resell SMM (Social Media Marketing) services exclusively through Crescitaly.com, opening doors to exciting opportunities and financial growth.
What exactly is a Child Panel, you may ask? Think of it as a specialized panel that connects directly to Crescitaly.com, designed to help you expand your business horizons. For a monthly fee of just $30, without any limits on monthly orders, you can tap into the potential of the Child Panel. The best part? It's fully white-label, allowing you to sell the services as if you were the actual owner, granting you complete control and autonomy.
So, how do you get started? The process is simple and straightforward:
Step 1: Acquire a Domain from GoDaddy To kickstart your journey, purchase a domain from the trusted domain registrar, GoDaddy. This domain will serve as the foundation of your Child Panel business, providing you with a unique online identity.
Step 2: Visit the Child Panel Page and Place an Order Once you've secured your domain, navigate to the Child Panel page on Crescitaly.com. Place an order for the Child Panel, associating it with your newly acquired domain. This step sets the wheels in motion for your exciting venture.
Step 3: Activate Your Child Panel After purchasing and configuring the Child Panel, it's time to activate it. By setting the Name Servers (ns1.perfectdns.com | ns2.perfectdns.com) to your domain's DNS, the Child Panel will automatically activate within a short span of 2-3 hours. This swift activation process ensures you can quickly dive into your new role as an SMM Panel Owner.
Step 4: Import Services and Customize Once the Child Panel is up and running, you'll need to log in to your Child Panel admin panel using your domain/admin credentials. From here, seamlessly import the services offered by Crescitaly.com. Set your desired profit percentage, allowing you to determine the pricing strategy that suits your business goals. This flexibility ensures you can optimize your earnings while providing top-notch services to your customers.
However, should you encounter any challenges during the service import process, fear not! The dedicated team at Crescitaly.com is always ready to assist you. Simply provide them with your Child Panel admin username and password, and they will guide you through the importation process, ensuring a smooth transition.
Now that you understand the process, let's explore the exceptional features offered by the Child Panel:
Import All Crescitaly.com Services via API: Seamlessly integrate a wide range of services from Crescitaly.com into your Child Panel. This automation ensures efficiency and enables you to offer a comprehensive suite of SMM services to your customers.

Set Your Prices with Profit Percentage: Take full control of your pricing strategy. Set profit percentages that align with your business objectives, allowing you to strike the perfect balance between competitiveness and profitability.

All Kinds of Currency Support: Cater to a global customer base effortlessly. The Child Panel supports multiple currencies, accommodating diverse payment preferences and facilitating transactions with ease.

Admin Panel Features: Access a comprehensive set of administrative features, empowering you to manage your Child Panel efficiently. Enjoy the ability to add, edit, remove, enable, disable services, and more, giving you complete control over your offerings.

Activate Your Own Payment Gateway: Take ownership of your financial transactions by activating your personal payment gateway. Thisenables you to receive payments directly from your customers, streamlining the payment process and providing a seamless experience.

All Admin Panel Features and More: The Child Panel grants you access to a range of powerful administrative tools. Manage your services, monitor performance, track orders, and gain valuable insights into your business operations, all from a centralized and user-friendly admin panel.

Free HTTPS/SSL Certificate: Secure your Child Panel and build trust with your customers through the provision of a free HTTPS/SSL certificate. This ensures that all transactions and interactions conducted on your platform are encrypted and safeguarded.

Free Customizable Theme: Make your Child Panel reflect your unique branding and style with a free customizable theme. Tailor the appearance to align with your business identity and create a visually appealing platform that captivates your customers.

Huge Unique Features: The Child Panel offers a range of additional unique features to enhance your business capabilities. These features are designed to optimize your operations, boost customer satisfaction, and set you apart from the competition.
In conclusion, the Child Panel opens up exciting opportunities for business growth and financial success. By reselling SMM services through Crescitaly.com, you can leverage the power of digital marketing and tap into a thriving market. With its easy setup process, comprehensive features, and flexibility in pricing and customization, the Child Panel empowers you to build your brand, maximize your profits, and establish a strong online presence.
So, take the plunge, become a Child Panel owner today, and unlock the doors to a world of possibilities in the ever-evolving realm of digital marketing.